Chiropractor Timothy Baylard D.C.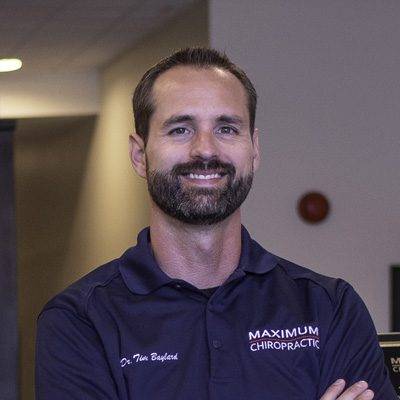 Dr. Tim Baylard is a Chiropractor that uses a structural approach to keep your family healthy. Where most Chiropractors and all other medical practitioners focus on the alleviation of your pain, Dr. Baylard focuses on addressing the cause of your health challenge and putting plans in place to keep your family well. Through education, structure analysis, digital x-ray, adjusting, and structural rehabilitation he can keep your family healthy for life.
Dr. Baylard was a graduate of Pacific High School in Pacific, MO. After graduating from Pacific he studied Sports Medicine at Missouri Baptist University then went on and received his doctorate from Cleveland College of Chiropractic in Kansas City, MO.
OFFICE HOURS
---
Monday
10:00am - 6:00pm

---
Tuesday
2:00pm - 6:00pm
---
Wednesday
10:00am - 6:00pm
---
Thursday
10:00am - 6:00pm
---
Friday
Closed
---
Saturday
Closed